Germany offers a variety of landscapes from the coast in the north to the Bavarian Alps in the south. The country boasts a multitude of historical towns and cities, romantic castles, and excellent museums. The tourism infrastructure is well developed and most of the people speak English.

To learn more about German cities, castles, and festivals, take a look at our Germany map and travelogues.
Our Favorite Germany Vacation Destinations
US MILITARY TIPS
US Air Force | US Army | US Navy | US Marine Corps
Berlin | Heidelberg | Frankfurt | Munich | Stuttgart

PCSing or going on TDY to Germany?
Use this page as your guide!
CONUS AND OCONUS COLA
Military Finance is always confusing, and this is especially true when moving overseas. Read our Military Finance Tips and Essential Information to ensure to find out more about your Military Money Matters. Armed with this knowledge, you can protect your interests and ensure that you get everything that you are entitled to.

You can find out how much Overseas COLA you are authorized at your specific duty station by visiting the OCONUS COLA Rate Webpage.




COST OF LIVING ALLOWANCE
Cost Of Living Allowance (COLA) is an allowance paid to service members stationed overseas in high cost areas (including Alaska and Hawaii).

The fundamental goal of CONUS COLA is to compensate servicemembers for the high cost of living at certain duty stations. COLA rates are based on a servicemember's pay grade, years of service, and number of dependents.

You will only receive COLA overseas if you are assigned to an area where the cost of living is higher than it would be in an average area in the United States. If the cost of living at your overseas station is the same as or lower than the average in the US, you will not receive any COLA.

COLA rates vary from station to station, even within a specific country, and you can find out how much Overseas COLA you are authorized at your specific duty station by visiting the OCONUS COLA Rate Webpage.


CALCULATING COST OF LIVING ALLOWANCES
The Defense Finance Accounting Service calculates the cost of living in a particular area by using two surveys: the Living Pattern Survey and a Retail Price Schedule.

The Living Pattern Survey indicates how much servicemembers purchase at on post facilities, and how much they spend off post at local stores. The survey produces an average for a specific area. For example, in a specific area the survey may should that servicemembers but half of their products on post, and half on the local economy. This is only an average and may not apply to all servicemembers within that area.

Using this information and the Retail Price Schedule, shoppers will price 120 goods and services, everything from auto repair to zucchini, to compare their prices with equivalent goods and services in the US. If the overseas costs are higher than in the US, a COLA equal to the difference is paid.

When changes in spending patterns occur because of changes in the exchange rate, the Living Pattern Survey will be updated. The opening/closing of a commissary or an exchange may also prompt an update to the Living Pattern Survey.


CIVILIAN COLA
Civilians do not use the same cost of living allowance formula as Uniformed Service Members. Civilian COLA is calculated by the State Department, and civilians do not receive an allowance unless the cost of living for a specific area is at least 5% higher than in Washington, D.C. This is as opposed to the Department of Defense COLA formula which compares costs with an average US city. The US capital is an expensive city, so many civilians living in high cost areas overseas may not be eligible for COLA.


ON POST VS OFF POST HOUSING
You will receive less COLA if you live on post than you would if you lived off post. This reduction in COLA reflects your lower living expenses. Overseas Housing Allowance, however, is completely independent from COLA and the amount you receive in COLA will not affect your OHA.


CHANGES IN COLA RATES
The Per Diem Committee in the Defense Finance Accounting Service monitors the exchange rates between local currency and US currency throughout the year. Changes to an area's COLA are made along with changes to the exchange rate to maintain your purchasing power overseas.

The committee adjusts the COLA rate as often as possible and can even adjust it every day. These changes, however, will not have an immediate impact on your paycheck. It takes time for the Department and Defense Finance and Accounting Service to chart currency movements, set the COLA, and then distribute the money via payrolls.

In other words, the COLA rate is always playing catch up with the dollar's movement in value against other currencies. On the reverse side of it, if the dollar rebounds, it will again take some time for servicemembers to see a reduction in their COLA.

In the short term, servicemembers may see big fluctuations in the US dollar's buying power. But over time, COLA adjustments will offset those changes and a servicemember's purchasing power will remain steady.


SAVE YOUR COLA!
For the individual servicemember, COLA is a great addition to any paycheck. You can increase your saving by forcing yourself to purchase as many goods as possible on post, thereby saving your COLA money.

DAMAGED SHIPMENT?

SEE OUR GUIDE TO CLAIMS FOR LOSS/DAMAGE TO HOUSEHOLD GOODS/BAGGAGE
European Sights

Black Forest
Venture into the heart of the forest where the trees grow so close together they block out the light from above. Enjoy this fantasyland of chocolate cakes and cuckoo clacks.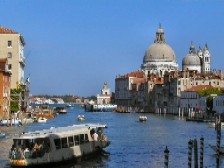 Venice
Take a stroll along Venice's world famous canals and view the magnificent works of art in the city's many art museums and historic cathedrals.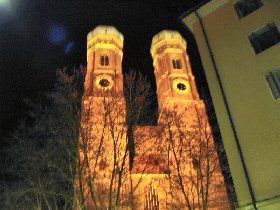 Munich
Munich (München) is well known for its Oktoberfest festivities and for its delicious yeast-wheat beers (Hefeweizen). But the capital of Bavaria has much to offer tourists not just in October, but all year round.



Appenzell
This area in Eastern Switzerland is a hiking wonderland. The extensive network or trails and alpine huts make this village and its amazing scenery a must-see for any traveler.



bruges
Visit this picturesque Belgian city and delight in the perfectly preserved medieval maze of canals, open plazas, and row houses.