This website highlights many countries, cities, and activities around Europe. With so much information, it's often hard to sift through and find out what you want to do. We created this page to highlight our favorite sights around the continent.
Our Favorites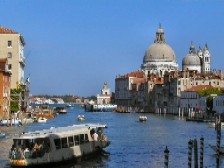 Canal Grande (Venice, Italy) The Grand Canal is Venice's version of Main Street. The 4 km long canal forms an 'S' curve through the middle of the city, slicing right along Venice's grandest tourist sights.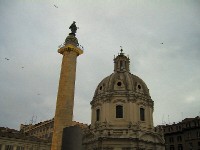 ROMAN FORUM (Rome, Italy) The Forum was the marketplace of Ancient Rome and also served as the business district and civic center. Today you will find the remains of these structures in a jumble of stone columns and walls.


COLOSSEUM (Rome, Italy) is perhaps the most famous of all of Rome's tourist attractions. This 2,000 year old stadium is the worlds largest surviving structure from Ancient Rome.


OLD TOWN HALL (Prague, Czech Republic) This building is the centerpiece of Old Town Square. It houses the famed Prague Astronomical Clock.





CHARLES BRIDGE (Prague, Czech Republic) The Charles Bridge is a landmark in and of itself. Prague's most famous bridge was built in 1357, but its statues were not added until 1657.



Eagle's Nest (Obersalzberg, Germany) Adolf Hitler's Eagle's Nest lies atop a mountain in the southeastern corner of Germany. Visit this magnificent monument and marvel at the breathtaking views of the German and Austrian Alps.




Neuschwanstein (Schwangau, Germany) Venture into the Bavarian Alps and visit the fairy tale landmark upon which the Walt Disney based his Disney Land Castle: Mad King Ludwig's Schloss Neuschwanstein.




HOHENZOLLERN CASTLE (Hohenzollern, Germany) This idyllic castle looks like it was taken straight out of a fairy tale: with its tall towers and seven successive gates.