IN A NUTSHELL
WHAT: Rome, Italy's capital city and one of the great cities of Western Civilization.
WHERE: Central Italy.
WHY: Colosseum, Spanish Steps, Pantheon, Roman Forum, the Vatican, Rome is simply filled with amazing sights! Walk in the footsteps of the Caesars.
WHEN: Any time of year, but the summer will draw a mass of tourists.
HOW: International flights into Rome Fiumicino (Leonardo Da Vinci) Airport or via train down the Italian peninsula.
For a panorama of the Colosseum, CLICK HERE
Rome is one of those must-see cities. This capital of both present-day Italy and the ancient Roman Empire is hyped up in every way. You read about the city in history books, art books, architecture books, culinary magazines, and travel guides.

And you will not be disappointed. Rome as a city is loud, confusing, and often overwhelming. Every which way you turn, there is an abundance of traffic and bustling people blended into a mixture of the ancient and the modern.



The city is a wonderland of food, history, art and architecture. It was, and still is, one of the great cities in all of Europe and the world. Italy boasts great food, great culture, and great scenery, and Rome is the place to see it all.

Finding a hotel is oftentimes difficult in this busy city. Check out our Rome hotel finder to find an available room, and then use our Map of Rome to get acquainted with your destination.
Around Rome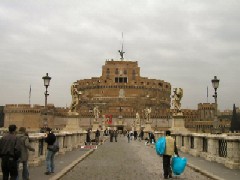 CASTEL SANT' ANGELO is a small castle on the banks of the Tevere River located just outside of the Vatican.
COLOSSEUM (Colosseo) is perhaps the most famous of all of Rome's tourist attractions. This 2,000 year old stadium is the worlds largest surviving structure from Ancient Rome.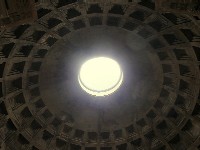 PANTHEON The Pantheon is a marvel of Ancient Roman architecture. The building was designed to be able to hold a perfect sphere, the roof of which follows that perfect sphere up to a circular opening.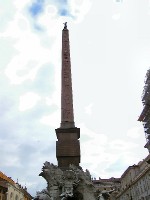 PIAZZA NAVONA The Piazza Navona is an exceptionally long open plaza which owes its unusual shape to the Roman racetrack which once stood here.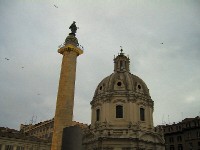 ROMAN FORUM (Foro Romano E Palatino) The Forum was the marketplace of Ancient Rome and also served as the business district and civic center. Today you will find the remains of these structures in a jumble of stone columns and walls.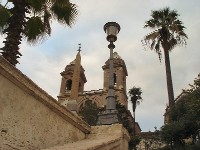 SPANISH STEPS (Piazza Di Spagne E Salinata Della Trinitą Dei Monti) These famous steps lie at the heart of Rome's shopping area.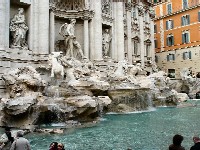 TREVI FOUNTAIN (Fontana Di Trevi) This amazing fountain lies in a tiny piazza in central Rome. The intricate sculptures and clear water make this fountain the perfect place to while the day away.




VATICAN CITY Within the tight confines of this ancient city you will also find the world's smallest country, the Holy See (Vatican City). Here you will find magnificent sights such as St. Peter's Basilica and the Vatican Museums, which make up the world's largest museum complex.
For a panorama of the Colosseum, CLICK HERE

Rome Hotels starting at $53 a night

Rome Travel Tips
WHERE TO STAY Find out which parts of the city to stay near...and which parts to avoid!

URBAN TRANSPORTATION Tired of walking? Like any other city, Rome offers several modes of transportation.

MAP OF ROME Take a look at our map of the city to find out where to go, what to do, and how to get there. This map also includes the city's two metro lines and metro stops.
Other European Cities

Heidelberg
Heidelberg is the very image of romantic Germany. The city's 17th Century red sandstone castle ruin and the old bridge are two of the most majestic sights in all of Germany.



Hohenschwangau
Venture into the Bavarian Alps and visit the castle Bavaria's Mad King Ludwig grew up in.




Prague
Visit Europe's "Golden City" and experience the magical quality of Prague's medieval buildings and Gothic spires. This well preserved European capital is a feast for the eyes.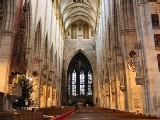 Ulm
The city of Ulm dates as far back as 854 AD. It's cathedral lays claim to having the world's tallest steeple, and after you have climbed the 768 steps to the top you won't argue this fact.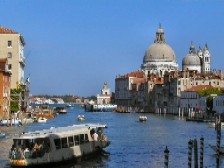 Venice
Take a stroll along Venice's world famous canals and view the magnificent works of art in the city's many art museums and historic cathedrals.
Moving to Europe? Look at out our tips!

Moving to Germany
Whether you are a member of the US Air Force, Army, or Navy, check out our guide to moving to Europe.