If you want to visit a castle, you won't have to look too far. Castles, whether they be new or old, large or small, dot the landscape of every country in Europe. Some castles are the center tourist attractions in a city, while other are located high in the mountains or off in the fields. Fact of the matter is, you may find castles just about anywhere and there are so many types to count. Here are our favorites.
Our Favorites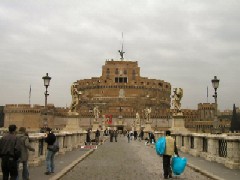 CASTEL SANT' ANGELO
Rome's Castle Sant' Angelo is a small, beautiful castle on the banks of the Tevere River located just outside of the Vatican.

Heidelberg
Heidelberg is the very image of romantic Germany. The city's 17th Century red sandstone castle ruin and the old bridge are two of the most majestic sights in all of Germany.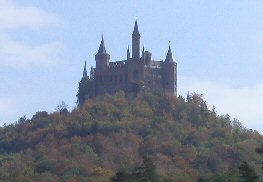 HohenZOLLERN
This idyllic castle looks like it was taken straight out of a fairy tale: with its tall towers and seven successive gates.




Hohenschwangau
Venture into the Bavarian Alps and visit the castle Bavaria's Mad King Ludwig grew up in.






HOHENSALZBURG FORTRESS
This extensive fortress in Salzburg sits atop a hill overlooking the city. A tour of the complex will take you through ornate palatial chambers and up to the top of the fortress for a magnificent view of the city.



LICHTENSTEIN CASTLE
This beautiful little castle just south of Stuttgart is precariously perched on a crag high above the valley below.




LUDWIGSBURG CASTLE
This magnificent castle and its extensive grounds are often referred to as the Versailles of Southern Germany. The baroque palaces are one of the highlights of the German state of Baden-Württemburg.




Neuschwanstein
Venture into the Bavarian Alps and visit the fairy tale landmark upon which the Walt Disney based his Disney Land Castle: Mad King Ludwig's Schloss Neuschwanstein.




PRAGUE CASTLE
The castle complex is composed of palaces, courtyards, churches, and streets spread across the banks of the River Vltava.