Germany offers a variety of landscapes from the coast in the north to the Bavarian Alps in the south. The country boasts a multitude of historical towns and cities, romantic castles, and excellent museums. The tourism infrastructure is well developed and most of the people speak English.

To learn more about German cities, castles, and festivals, take a look at our Germany map and travelogues.
Our Favorite Germany Vacation Destinations
US MILITARY TIPS
US Air Force | US Army | US Navy | US Marine Corps
Berlin | Heidelberg | Frankfurt | Munich | Stuttgart

PCSing or going on TDY to Germany?
Use this page as your guide!
BASIC ALLOWANCE FOR HOUSING
Military Finance is always confusing, and this is especially true when moving overseas. Read our Military Finance Tips and Essential Information to ensure to find out more about your Military Money Matters. Armed with this knowledge, you can protect your interests and ensure that you get everything that you are entitled to.

Housing allowances when living CONUS (Basic Allowance for Housing) and OCONUS (Overseas Housing Allowance) vary in how they are used by the servicemember.

You can find out how much BAH you are authorized at your specific duty station by visiting the BAH Rate Webpage.


BASIC ALLOWANCE FOR HOUSING
The Basic Allowance for Housing (BAH) is available to active duty servicemembers who work within the 50 United States who are not living in government housing. Those servicemembers stationed in US territories or in overseas countries receive an Overseas Housing Allowance (OHA) instead of BAH.

BAH compensates servicemembers to allow for housing on the local economy. BAH is not designed to address the high cost of living in a specific area. Servicemembers residing in areas in which there is a high cost of living will be compensated under the CONUS COLA program.

BAH RATES
BAH rates are based on a servicemember's geographic duty location (based on ZIP code), pay grade, and dependency status. Those servicemembers with more dependents will receive a higher rate of BAH.

If you are serving an unaccompanied overseas tour and your family is staying in the US, you are eligible for OHA at the "without dependents rate", along with BAH at the "with dependents rate" based on your dependent's residence ZIP Code.

The intent of BAH is to provide servicemembers with proper housing based on the costs in the local civilian housing markets. However, BAH is not intended to fully cover all housing costs.

Servicemembers are expected to pay a certain percentage of housing costs themselves. This percentage (in 2001 it was 15%) is deducted from the national median housing allowance. For example, if the national median allowance is $500 (15% x $500 = $75), servicemembers around the country were expected to pay $75 out-of-pocket to cover housing costs. Thus, if the local housing cost was $1000, you would have received $925 in BAH.

BAH rates are based on rental data, and local monthly mortgage payments are not used in the computation. Therefore your BAH rates may not cover your mortgage payments.


CHANGES IN BAH
BAH Rates change from year to year to follow the changes in the housing markets.

NOTE: BAH rate protection keeps individuals from having a reduction in their housing allowance. Individuals are entitled to either the January 1 rate for their grade and location OR the housing allowance they were pain on December 31 of the previous year, whichever is larger.

BAH rates may go up each year you are at a duty station to properly compensate you for changes in the housing markets, but your BAH rate will only go down if you: 1) PCS, 2) Are demoted, or 3) If your dependency status changes.


OFF POST HOUSING VS. GOVERNMENT HOUSING
Your BAH rates are based on the housing choices made by civilians of comparable income. This does not mean that your off post residence will match the quarters that you would get if you live on post.

Pay Grade

Housing Standard

Pay Grade

Housing Standard

E-1

Midpoint of 2 bed apt and 2 bed townhouse

E-1

1 bedroom apartment

E-2

E-2

E-3

E-4

E-4

E-5

2 bedroom townhouse/duplex

E-5

2 bedroom apartment

O-1

O-1

E-6

3 bedroom townhouse/duplex

E-6

2 bedroom townhouse/duplex

W-1

W-1

E-7

E-7

O-2

O-2

O-1 E

O-1 E

W-2

W-2

E-8

E-8

W-3

3 bedroom single family detached

W-3

O-2 E

O-2 E

O-3

O-3

E-9

E-9

W-4

O-3 E

3 bedroom townhouse/duplex

O-3 E

W-4

O-4

O-4

W-5

W-5

O-5

4 bedroom single family detached

O-5

O-6

O-6

3 bedroom single family detached

O-7

O-7

GEOGRAPHICALLY SEPARATED FAMILIES
If the servicemember is a geographic bachelor, his/her family is eligible for BAH based on the duty station of the member. Only in special circumstances, approved by the secretary of the service concerned, will a member be granted an exception to receive BAH based on the dependent's location. This applies to such cases as if a member has a sick child that requires medical attention only available in a certain location.


DUAL MILITARY FAMILIES
Under Chapter 26 of the Financial Management Regulations, servicemembers in dual military families cannot both claim dependents. For example, if you and your wife are both in the military and have two children, only one of you can collect full rate BAH. Your spouse must collect single rate BAH. You may not each claim BAH with one child as a dependent.


BAH II
BAH II is an allowance, not variable by geographic location, given to servicemembers in special circumstances where they are not eligible for the full monthly BAH rate (such as reservists on active duty less than 20 weeks or servicemembers in confinement). BAH II amounts are divisible by 30 for calculating daily payments. The rate is changed annually.


BAH-DIFF
BAH-DIFF is given to servicemembers who are assigned to single government quarters, but are authorized for housing to help the servicemember pay child support. A servicemember is not entitled to BAH-DIFF if the monthly support due to that child is less than the BAH-DIFF rate. The rate is changed annually.


TERMINAL LEAVE
BAH is paid to servicemembers during terminal leave.


CONTACT INFORMATION
For more information, contact your service BAH representative.

US Air Force
Contact your local finance office or
Chain of Command
US Army
US Marine Corps
US Navy
(703) 695-3304
Coast Guard
(202) 267-2210
Public Health Service
(301) 594-3371
NOAA
(301) 713-3453
European Sights

bruges
Visit this picturesque Belgian city and delight in the perfectly preserved medieval maze of canals, open plazas, and row houses.


Neuschwanstein
Venture into the Bavarian Alps and visit the fairy tale landmark upon which the Walt Disney based his Disney Land Castle: Mad King Ludwig's Schloss Neuschwanstein.



Heidelberg
Heidelberg is the very image of romantic Germany. The city's 17th Century red sandstone castle ruin and the old bridge are two of the most majestic sights in all of Germany.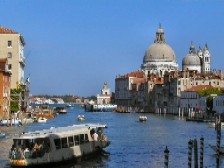 Venice
Take a stroll along Venice's world famous canals and view the magnificent works of art in the city's many art museums and historic cathedrals.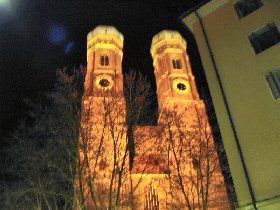 Munich
Munich (München) is well known for its Oktoberfest festivities and for its delicious yeast-wheat beers (Hefeweizen). But the capital of Bavaria has much to offer tourists not just in October, but all year round.



Appenzell
This area in Eastern Switzerland is a hiking wonderland. The extensive network or trails and alpine huts make this village and its amazing scenery a must-see for any traveler.