Our Favorite Germany Vacation Destinations
US MILITARY TIPS
US Air Force | US Army | US Navy | US Marine Corps
Berlin | Heidelberg | Frankfurt | Munich | Stuttgart

PCSing or going on TDY to Germany?
Use this page as your guide!
AFN Antenna and Decoder Setup
1. Authorizing your Decoder
You must Visit PowerVu Connect webpage to authorize your decoder. Enter in the TID and UA numbers found on the back of your decoder and follow the instructions on the screen to complete the authorization.

If Internet service is not available call AFRTS-BC 24 hours a day at (951) 413-2339, DSN 348-1339 or AFRTS-HQ during normal working hours east coast time at (703) 428-0616, DSN 328-0616.

NOTE: AFN decoders must be reactivated every 3 years.
Top European Sights

Neuschwanstein
Venture into the Bavarian Alps and visit the fairy tale landmark upon which the Walt Disney based his Disney Land Castle: Mad King Ludwig's Schloss Neuschwanstein.



Heidelberg
Heidelberg is the very image of romantic Germany. The city's 17th Century red sandstone castle ruin and the old bridge are two of the most majestic sights in all of Germany.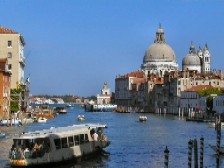 Venice
Take a stroll along Venice's world famous canals and view the magnificent works of art in the city's many art museums and historic cathedrals.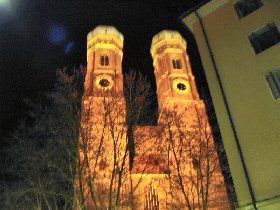 Munich
Munich (München) is well known for its Oktoberfest festivities and for its delicious yeast-wheat beers (Hefeweizen). But the capital of Bavaria has much to offer tourists not just in October, but all year round.



Black Forest
Venture into the heart of the forest where the trees grow so close together they block out the light from above. Enjoy this fantasyland of chocolate cakes and cuckoo clacks.