The Gutach River flows down from hills above the city of Triberg through the center of town. A trail starts at the top of the tourist district and follows the cascading river along its course which makes it Germany's highest waterfalls. Take a look at our Triberg Map to find the entrance and hiking route.
The river flows down over a series of cascades two kilometers long and five hundred meters high. This steep trail climbs up through the forest above the town and provides numerous scenic points along the way. Small wood huts and benches provide numerous resting points on the trail as it winds up the hillside.
Nearby Sights
LUDWIGSBURG CASTLE
This magnificent castle and its extensive grounds are often referred to as the Versailles of Southern Germany. The baroque palaces are one of the highlights of the German state of Baden-Württemburg.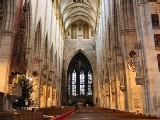 Ulm
The city of Ulm dates as far back as 854 AD. It's cathedral lays claim to having the world's tallest steeple, and after you have climbed the 768 steps to the top you won't argue this fact.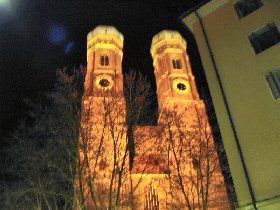 Munich
Munich (München) is well known for its Oktoberfest festivities and for its delicious yeast-wheat beers (Hefeweizen). But the capital of Bavaria has much to offer tourists not just in October, but all year round.



Hohenschwangau
Take a trip into the Bavarian Alps to see the castle Bavaria's Mad King Ludwig grew up in.





Neuschwanstein
Venture into the Bavarian Alps and visit the fairy tale landmark upon which the Walt Disney based his Disney Land Castle: Mad King Ludwig's Schloss Neuschwanstein.
Moving to Germany? Look at out our tips!

Moving to Germany
Whether you are a member of the US Air Force, Army, or Navy, check out our guide to moving to Europe.