IN A NUTSHELL
WHAT: Ljubljana, Slovenia.
WHERE: Central Slovenia.
WHY: Classical architecture, outdoor cafes, and friendly people.
WHEN: Any time of year, but the warmer months will let you enjoy the cafe culture on the Ljubljanica River.
HOW: International flights into Ljubljana or by car or train from Austria.
IF YOU LIKE THIS... Then you should take a look at Bruges, a wonderfully preserved UNESCO World Heritage Site that, much like Ljubljana, is a delight to explore on foot.
Take a look at our Ljubljana gallery to get a taste of this wonderful city.
Old Ljubljana and the banks of the Ljubljanica River
Ljubljana's colorful Open Market
Ljubljana Cityscapes
Dragon Bridge (Zmajski Most) in Central Ljubljana
Ljubljana Castle and Views over the Slovenian countryside
Other European Sights
Prague
Visit Europe's "Golden City" and experience the magical quality of Prague's medieval buildings and Gothic spires. This well preserved European capital is a feast for the eyes.



Heidelberg
Heidelberg is the very image of romantic Germany. The city's 17th Century red sandstone castle ruin and the old bridge are two of the most majestic sights in all of Germany.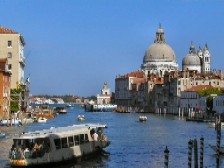 Venice
Take a stroll along Venice's world famous canals and view the magnificent works of art in the city's many art museums and historic cathedrals.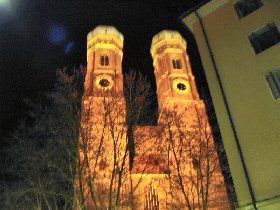 Munich
Munich (München) is well known for its Oktoberfest festivities and for its delicious yeast-wheat beers (Hefeweizen). But the capital of Bavaria has much to offer tourists not just in October, but all year round.