STEPHANSDOM (St. Stephan's Cathedral), or most commonly known as Vienna's Dom Cathedral, towers over the Old Town's Stephansplatz. Its yellow and green tiled roof and tall gothic facade distinguish it as one of the most unmistakable landmarks in Vienna.

The Dom's south tower rises 446ft above the pedestrian zone and has been nicknamed "Steffle," or "Little Steve," by the Viennese. Stephansdom also incoporates the relics of earlier churches.
FOR A PANORAMA OF STEPHANSDOM, CLICK HERE

FOR A PANORAMA OF THE STEPHANSDOM INTERIOR, CLICK HERE
Visitors can also go down on a tour of the cathedral's catacombs, where they will see an ossuary where the remains of plague victims were kept.

Stephansdom is open daily from 6am to 10pm free of charge. Guided tours occur Monday through Friday at 10:30am and 3pm, and Sundays at 3pm. During summer months (June through September) an additional tour is available on Saturdays at 7pm.
Around Vienna

STEPHANSDOM

(St. Stephens Cathedral) dominates the Old Town. It towers above shoppers and sightseeings in Stephansplatz.





HOFBURG The Imperial Palace of the Hapsburg Family is a grand complex of buildings, monuments, statues, and gardens.





KARLSKIRCHE St. Charles Church lies just south of the Ring. This majestic church with is beautiful reflecting pool is the largest Baroque church north of the Alps.





KUNSTHISTORISCHES MUSEUM Vienna's Museum of Art History exhibits the great works of art collected by the Hapsburg Emperors and Empresses.





URBAN TRANSPORTATION Tired of walking? Find out the various modes of urban transportation Vienna has to offer its citizens and visitors alike.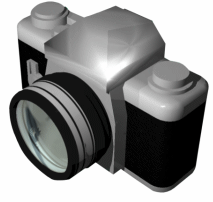 VIENNA PANORAMAS Check out our panorama shots from around Vienna! We have Karlskirche, Stephansdom (inside and out) and the Kunsthistorisches Musuem.

Other Austrian and Alpine Destinations
Eagle's Nest
Adolf Hitler's Eagle's Nest lies atop a mountain in the southeastern corner of Germany. Visit this magnificent monument and marvel at the breathtaking views of the German and Austrian Alps.





Kitzbühel


This ritz and glamour destination in the Austrian Tyrolean Alps is also home to the worlds most famous ski-race, the Hahnenkamm. Find out about this destination and the "world's greatest party."





Neuschwanstein
Venture into the Bavarian Alps and visit the fairy tale landmark upon which the Walt Disney based his Disney Land Castle: Mad King Ludwig's Schloss Neuschwanstein.

Moving to Germany? Look at out our tips!

Moving to Germany
Whether you are a member of the US Air Force, Army, or Navy, check out our guide to moving to Europe.