You are here: EUROPE >> SLOVENIA >> BLED >> BLED PANORAMA



Let's Go Europe - Panorama of Lake Bled


Other European Sights
Prague
Visit Europe's "Golden City" and experience the magical quality of Prague's medieval buildings and Gothic spires. This well preserved European capital is a feast for the eyes.



Heidelberg
Heidelberg is the very image of romantic Germany. The city's 17th Century red sandstone castle ruin and the old bridge are two of the most majestic sights in all of Germany.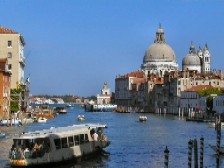 Venice
Take a stroll along Venice's world famous canals and view the magnificent works of art in the city's many art museums and historic cathedrals.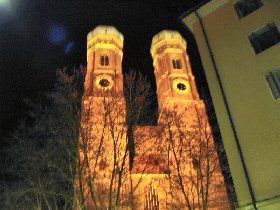 Munich
Munich (München) is well known for its Oktoberfest festivities and for its delicious yeast-wheat beers (Hefeweizen). But the capital of Bavaria has much to offer tourists not just in October, but all year round.
©2012 All Rights Reserved - Contact Let's Go Europe
Exchange Links by Clicking HERE
Home | Links | Travelogues